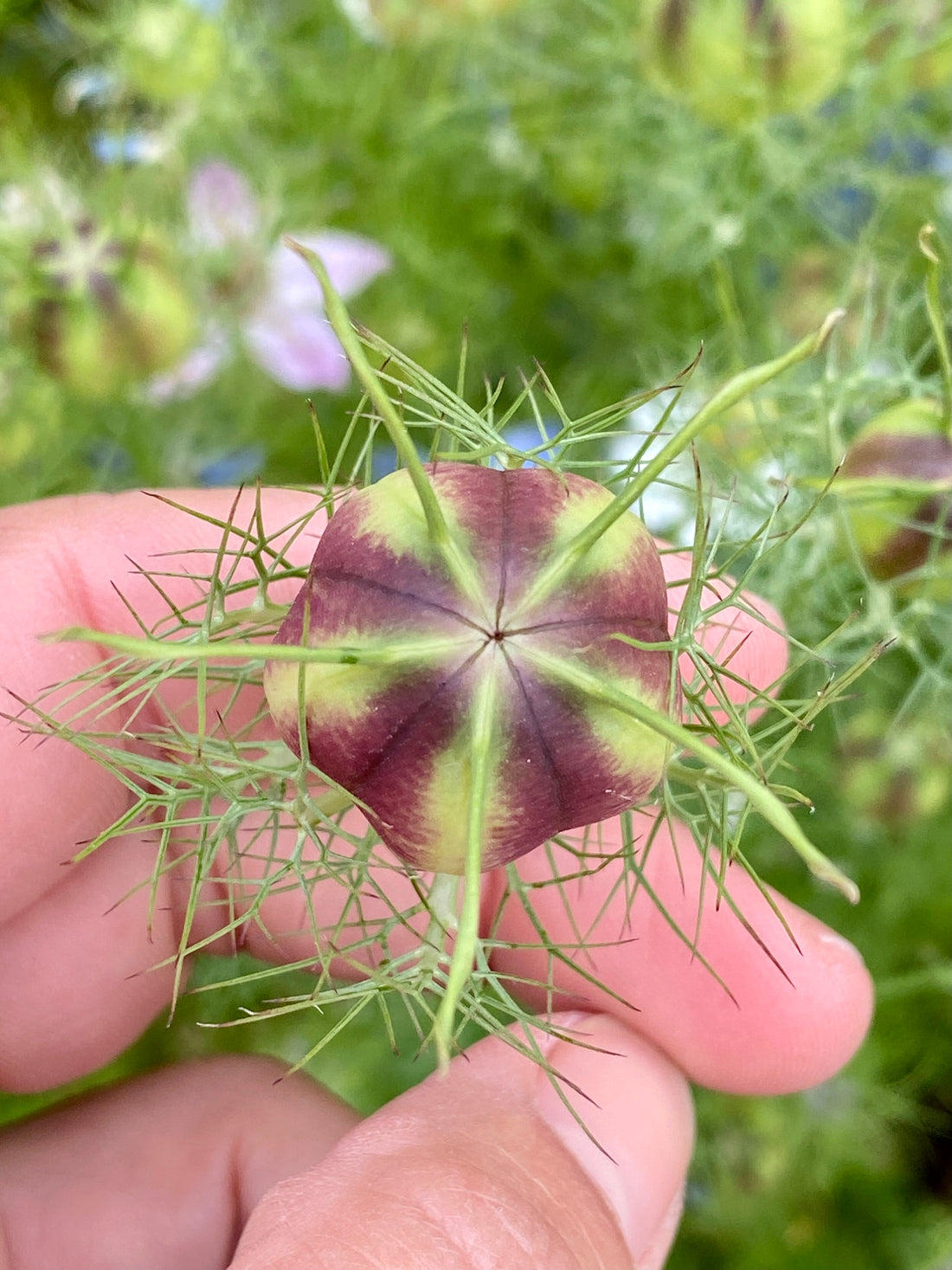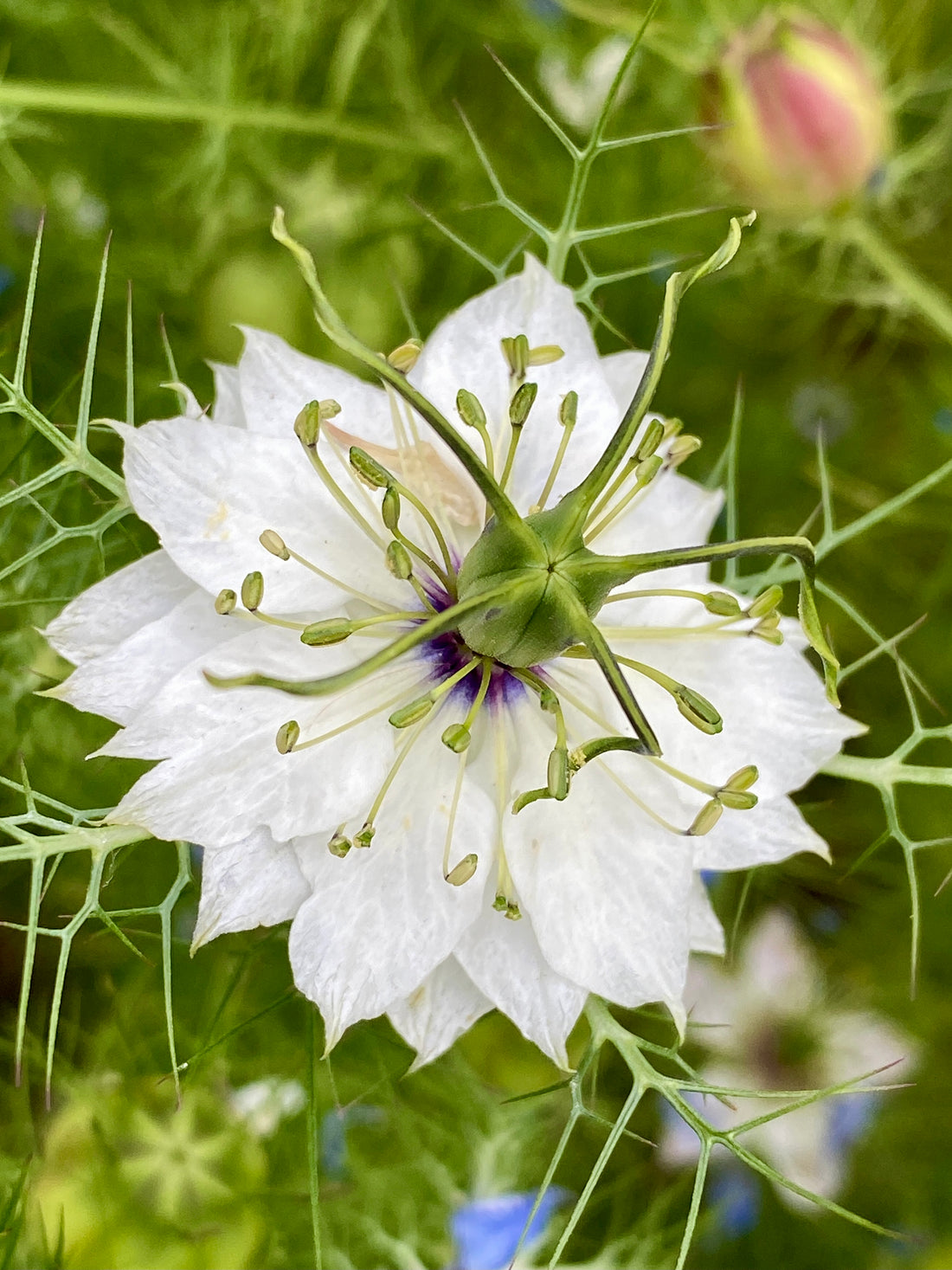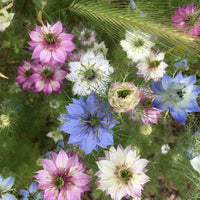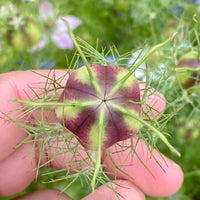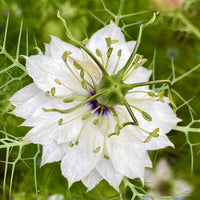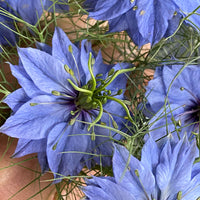 Nigella 'Love in a Mist' Seeds - Mixed Colors
Often referred to as 'love in a mist' or 'black cumin', these stunning blue, white and pink flowers bloom all summer and eventually fade away forming seed pods that dry beautifully for year round decor. Their nutritious seeds taste like a cross between oregano, nutmeg and onions and you can enjoy them in curry, sprinkled on top of bread, or eat them raw mixed with honey.
The nigella blooms also attract hover flies who are amazing pollinators and whose larvae eat aphids, scale & thrips!

Plant in full sun anytime from early spring to early summer for blooms through fall. Reseed for continuous blooms. They can often self seed too, and will offer multiple blooming cycles. 

Thrive in zones 3-10
*Please note, shipping charge include the cost of using 100% recycled packaging. Thank you for supporting our zero waste efforts.

NO SHIPPING OUTSIDE THE US