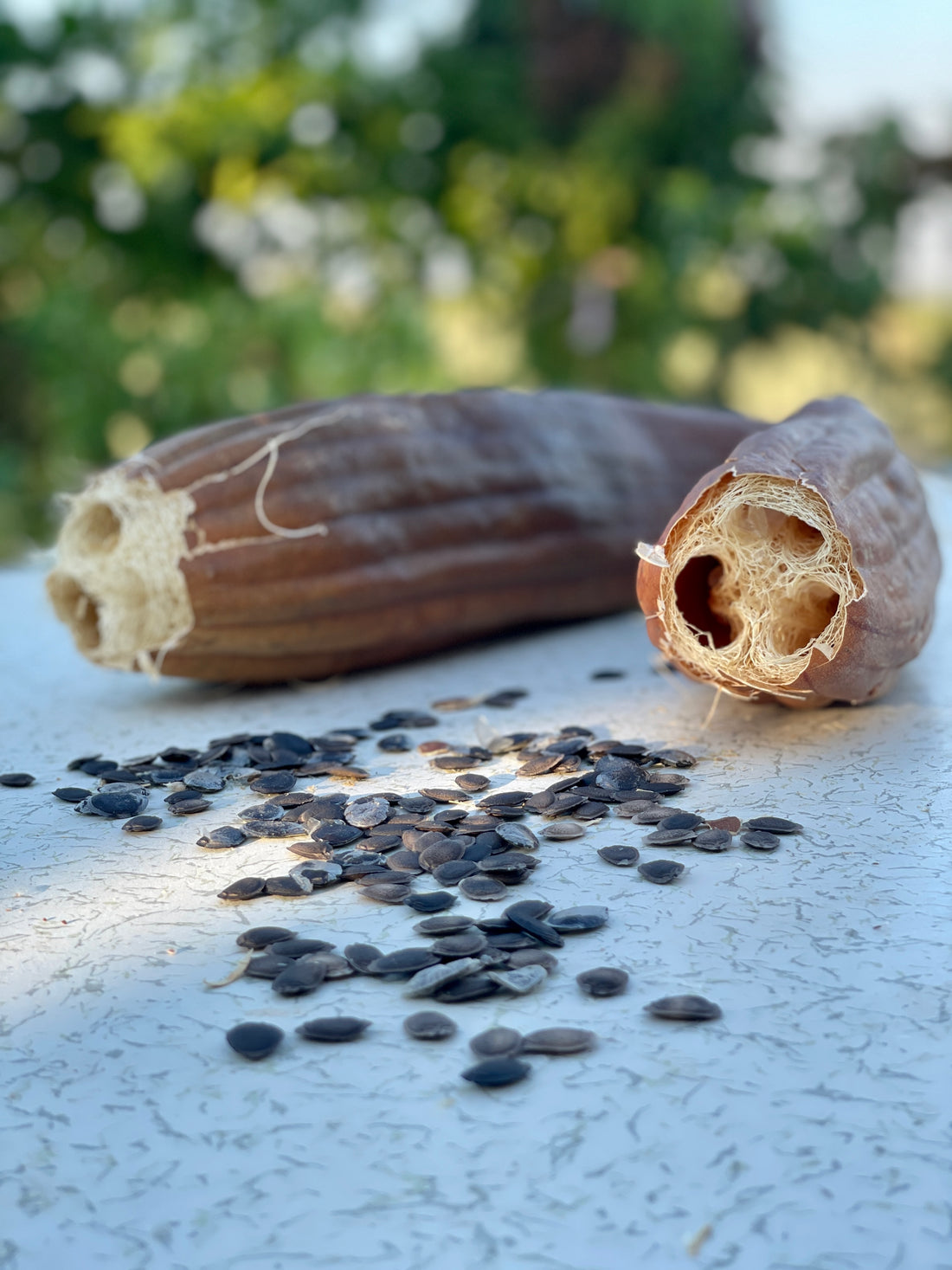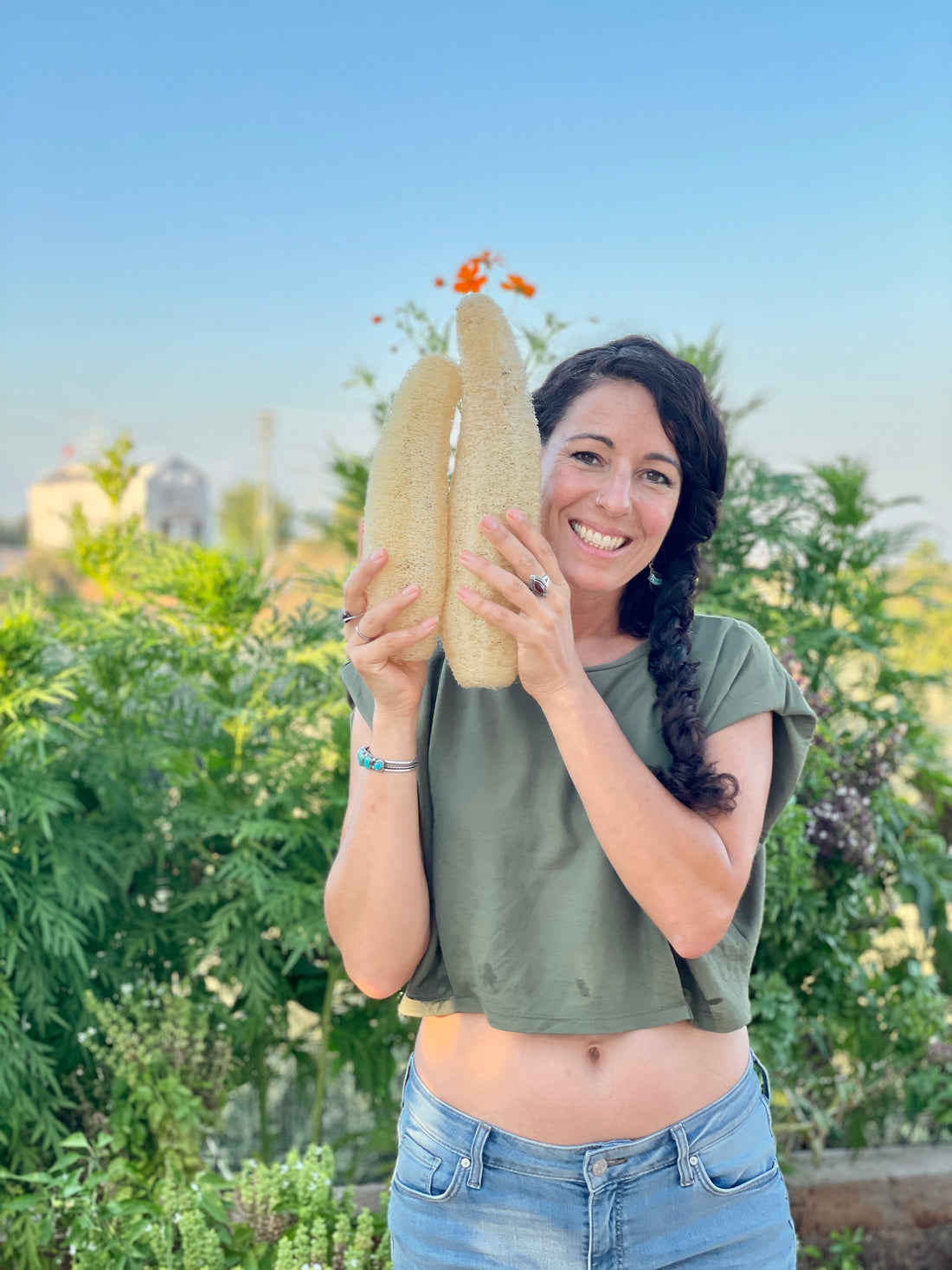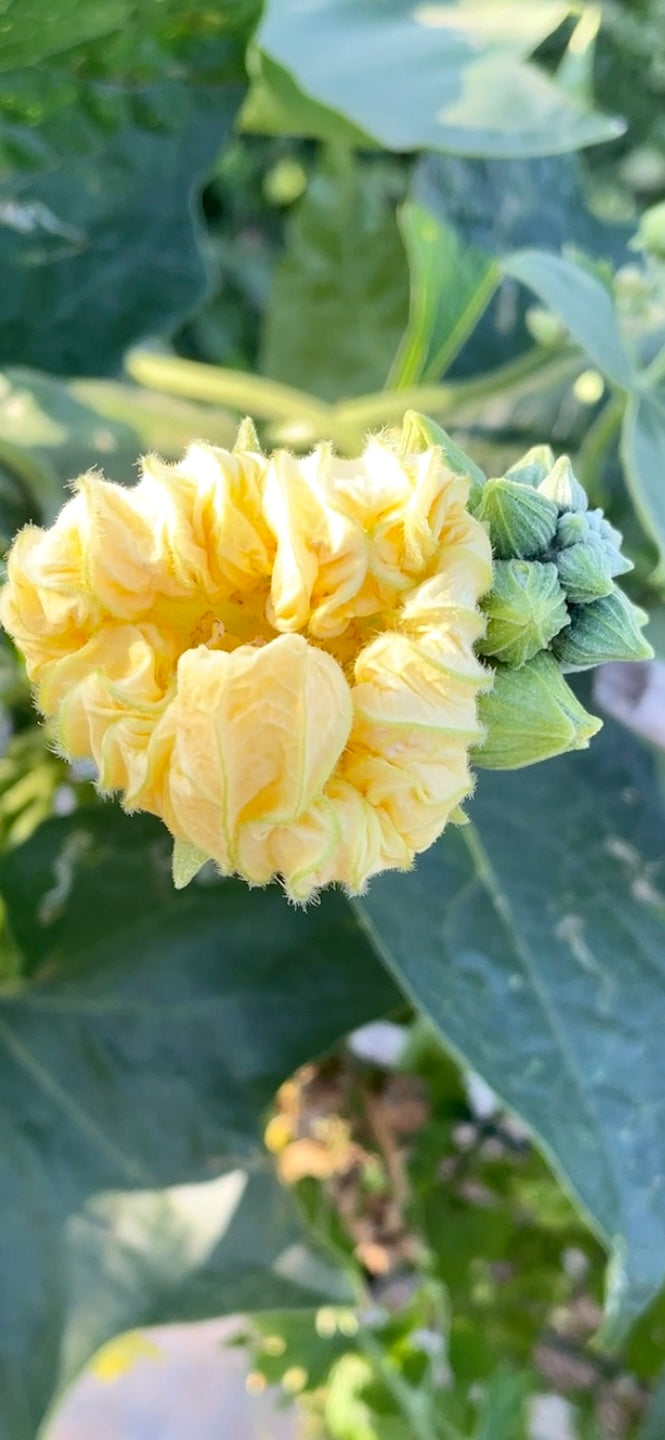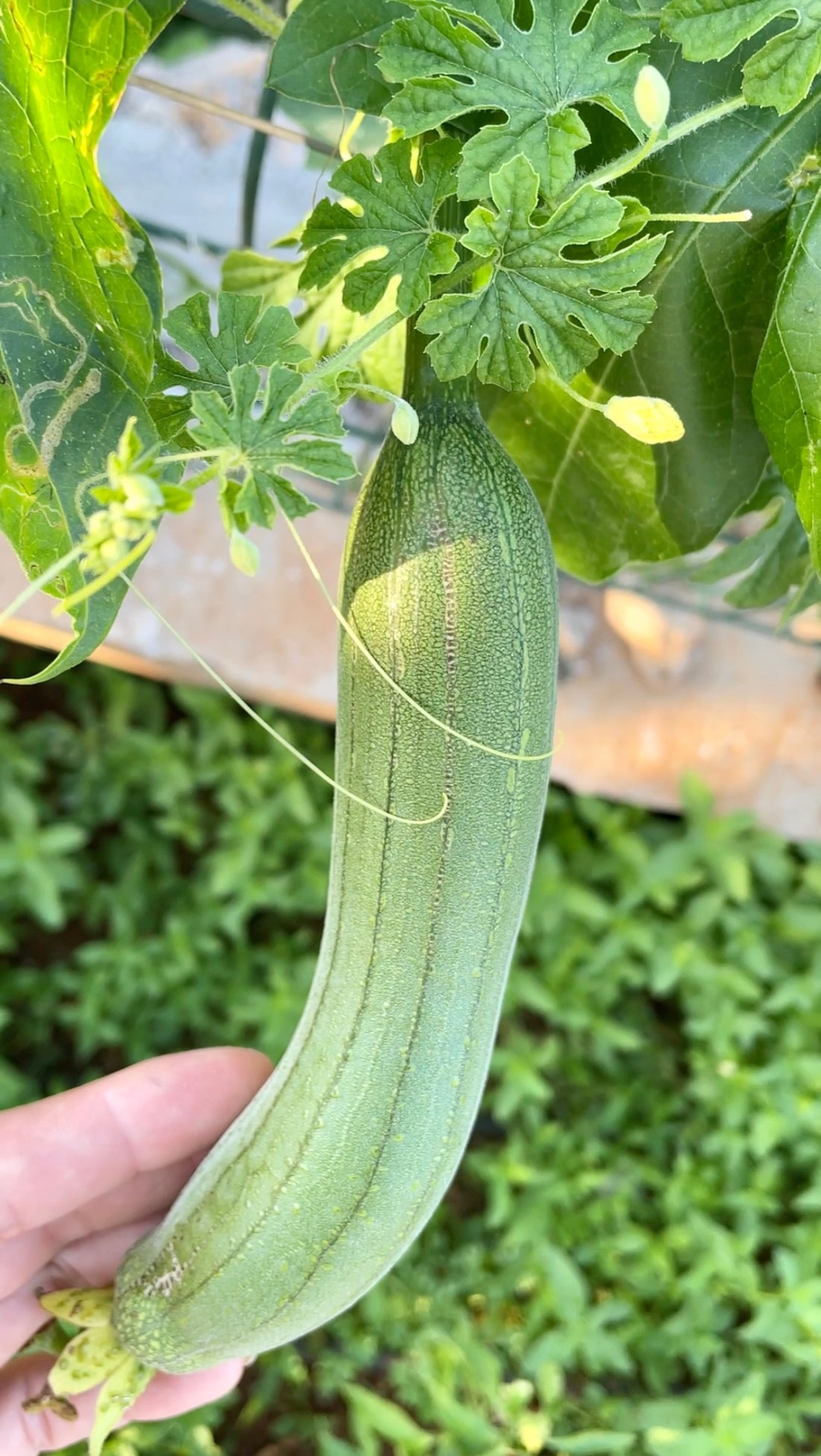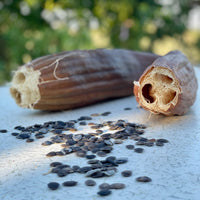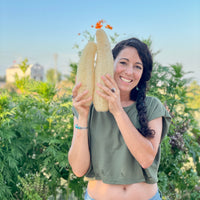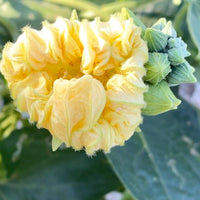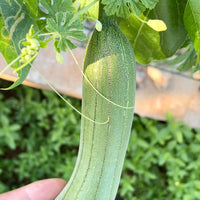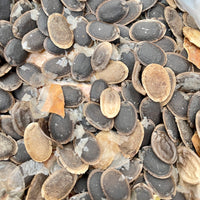 Luffa (Loofah) Sponge Seeds
Zero waste cleaning supply, soil aerator, and delicious vegetable - luffa is quite possibly the world's most useful plant!
Luffa or loofah is a prolific vining vegetable, part of the gourd family that does not in fact come from the ocean as some of us (myself included) once believed! Instead luffa grows best in tropical and subtropical climates around the world.
Planting: Scarify seeds by running it along sandpaper or a nail file, then soak for 24 hours before direct sowing in early spring if your growing season is long. If you live in a cooler climate like us in the Pacific Northwest, you'll want to start them indoors under lights or in a very sunny window at about the same time you would tomatoes, cucumbers, eggplant, (late February to mid March). Their roots are pretty sensitive to disturbance, so try to start them in biodegradable pots so you can then directly sow them into your outdoor garden. 
Ideally they make their way outside to be transplanted into a larger pot once the soil temp is 77-95°F. Be sure to set up a place for them to vine as these beauties love to stretch and grow several feet in one season. Imagine a cross between pumpkin and cucumber vines and you'll have luffa gourd! These are long season plants, meaning, they take up to 200 days to fully mature from planting to sponge.
Learn More about this fantastic plant and how to grow it in our Blog Post all about Luffa!
1 packet contains 20 heirloom luffa seeds.
 *Please note, shipping charge include the cost of using 100% recycled packaging. Thank you for supporting our zero waste efforts!
NO SHIPPING OUTSIDE THE US