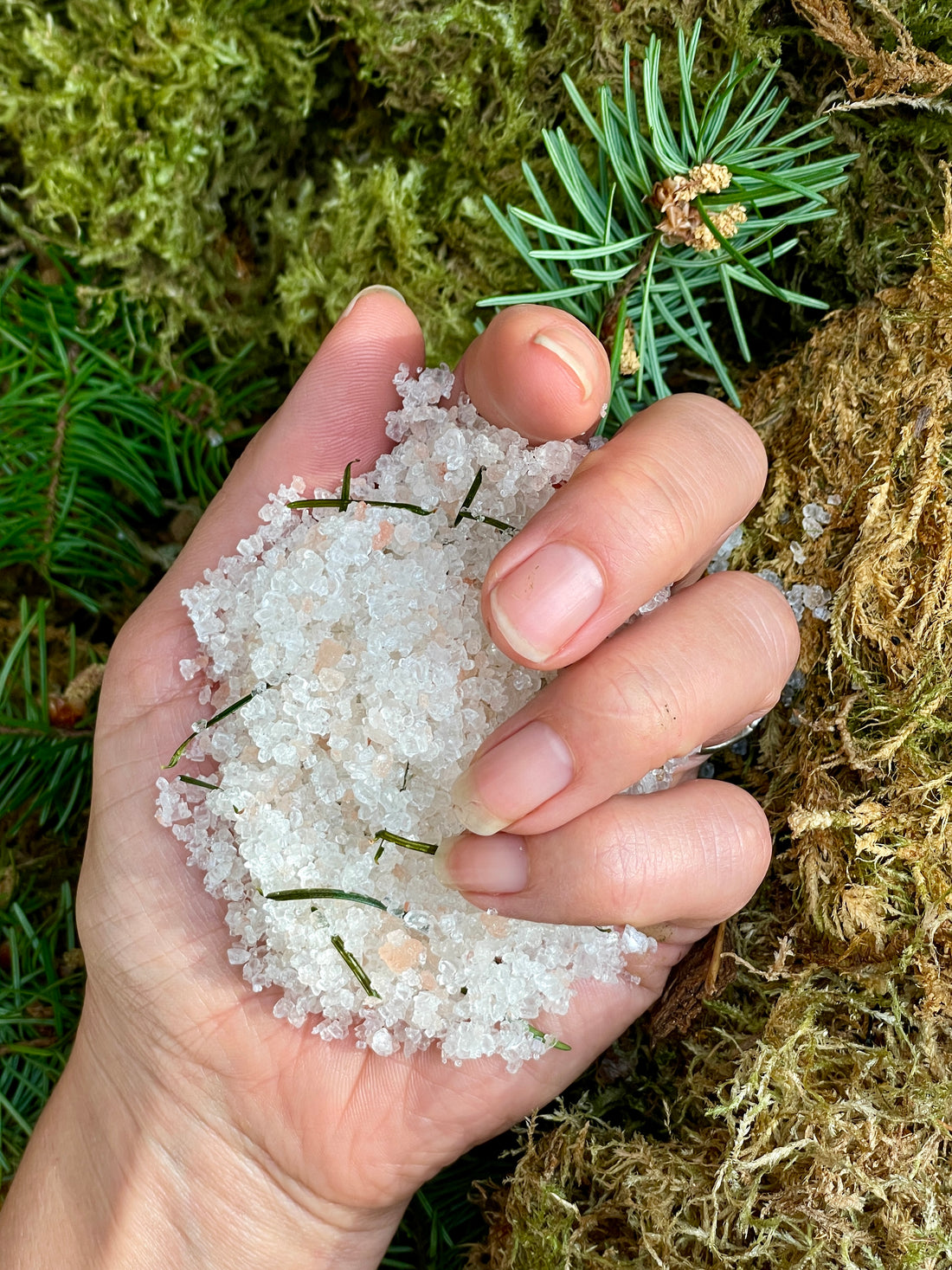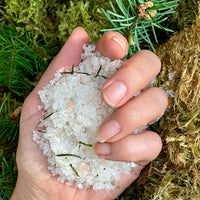 Soak up the natural world therapy. 
Forest Bathing Bath Salts: Arriving on a bed of tree moss gathered from the forests of Oregon comes our soothing blend of Cypress, Doug Fir, Cedarwood and Bergomot infused with Jojoba, Soapnut, Aloe Vera. Together these ingredients emulsify beautifully with epsom and Himalayan pink salt for a therapeutic, nourishing and hydrating bath experience.
Handmade, Bamboo Turkish Peştemal: Our roots run deep in Turkey and is home to the other half of our SE family. We are so excited to share the magic and beauty of this sacred land with you. This gorgeous Bamboo Peştemal is silky soft and so much more than a towel. Used traditionally as a wrap, skirt, scarf and towel- great for the bath and beach!
Raw Luffa Sponge: This is a 100% sustainable, closed-loop, multi-functional plant for your home and garden. We use it in the shower and bath to cleanse and exfoliate the skin, in the kitchen to wash dishes, and after it's been used and worn out, we cut up the Luffa and compost it back into the garden or use in potting mix to help aerate the soil.
Let yourself melt into the arms of the forest, cradled, connected and loved. 
Set includes: 1 pouch of Forest Bathing Bath Salts + 1 Handmade Bamboo White Turkish Peştemal + 1  Raw Luffa Sponge.