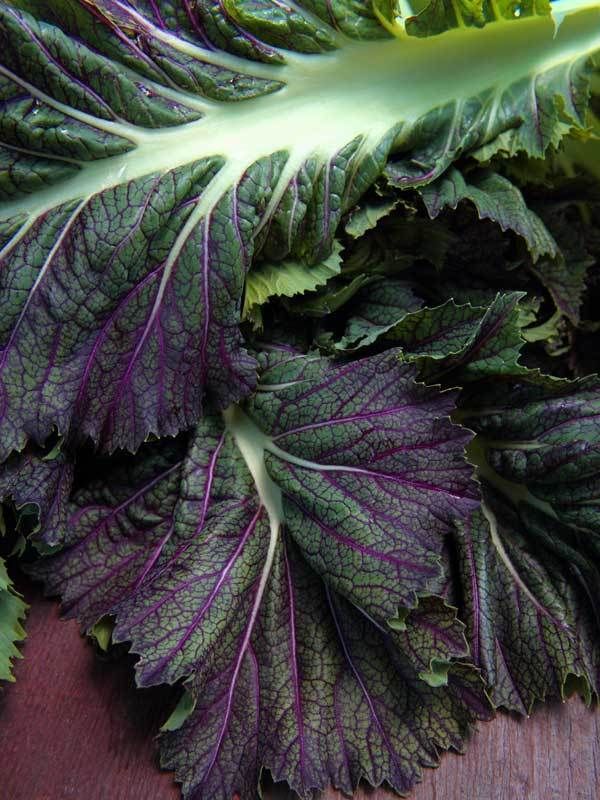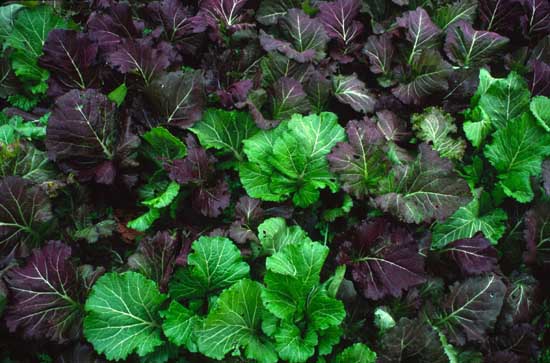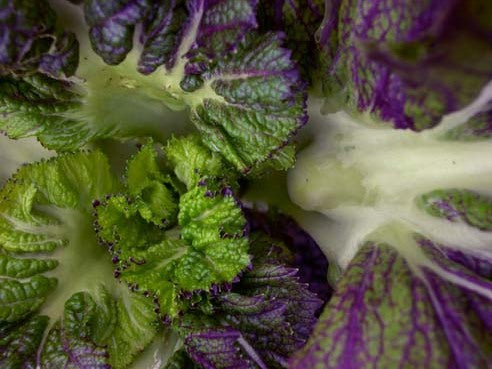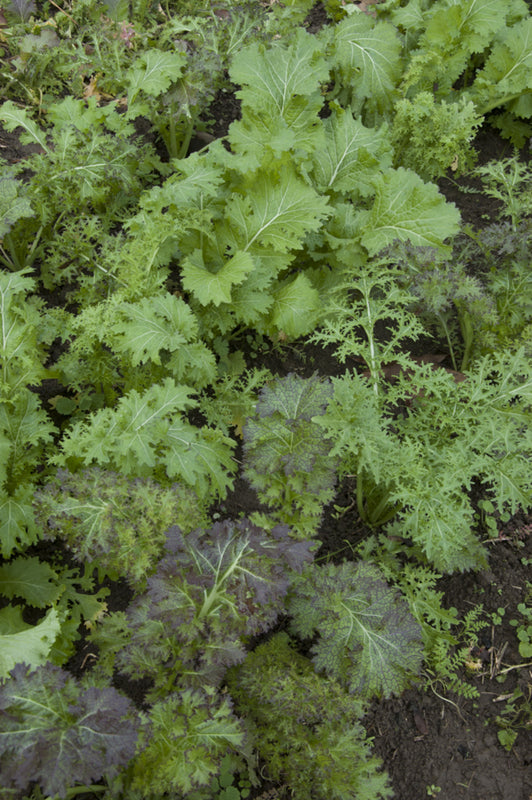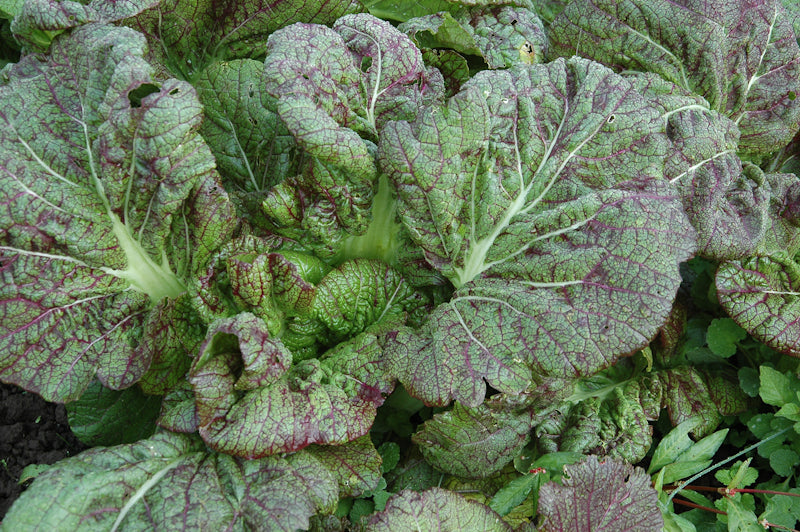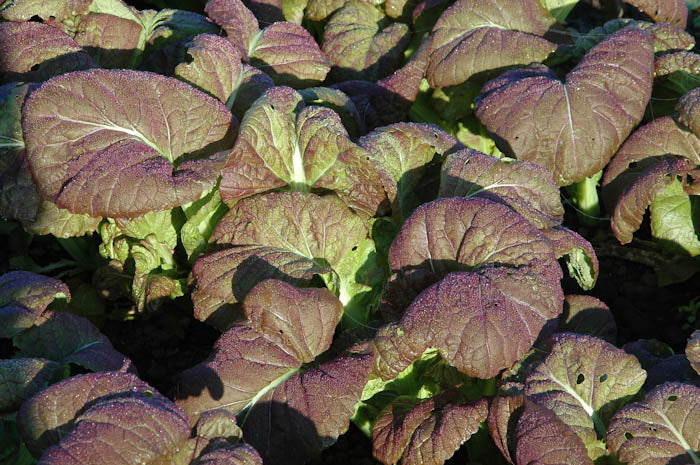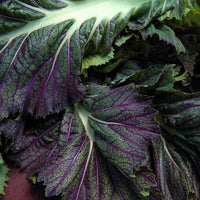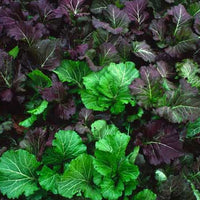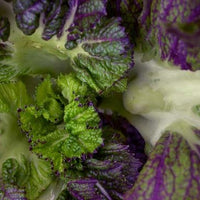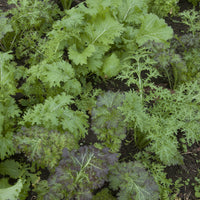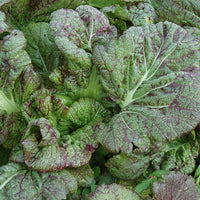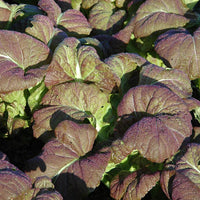 This one is special!
It has been our go-to, hands down, favorite greens mix out there! We plant this every two weeks to have a constant supply of gorgeous baby greens, and let some fully plants mature for cooking. These mustards are seriously stunning! We leave them in the garden to over winter and enjoy the tender flower stalks as one of our first foods harvested from the gardens. A true staple crop and abundant provider.
A mix of Bau Sin, Dragon Feathers Mix, Ho-Mi Z, Eclipse, Golden Frill, Great Wave Miike, Green Wave, Horned, Jagger, and Osaka Purple, plus unreleased breeding material from experimental crosses. Bunches of this look like vegetable bouquets. Perfect for salad mix diversity. Leaf colors are golden, green, striped red, and solid purple; leaf margins are frilly, dissected, toothed to entire; leaf surfaces glossy, smooth, savoyed, and blistered; flavors sweet, pungent, and hot. Shuffle and stir these traits. That's a mix. Farm Original Variety from Wild Garden Seeds. OSSI (Open Source Seed Initiative) Pledged Variety.
*None of the varieties present in this mix are Wild or Invasive Mustards.
Oregon Tilth Certified Organic Seed!
One 0.5 gram packet
 *Please note, shipping charge include the cost of using 100% recycled packaging. Thank you for supporting our zero waste efforts!
NO SHIPPING OUTSIDE THE US